Our Team
Pine Hollow Farm offers a professional but welcoming environment to all riding levels. Whether you want to ride for pleasure or train for competition, your goals can be reached.
David Blake
Head Rider/Trainer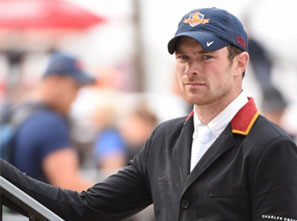 David Blake is an Irish international rider who has represented his country on many Nations Cup teams. David is a noted Grand Prix rider and has competed in three European Championships. Now at Pine Hollow Farm, David has built a strong team of horses and students. He had a very successful summer circuit in 2015, winning three FEI world-ranking classes. These results propelled him into the Top 250 in the Longines FEI world rankings.
David Power
Sales Manager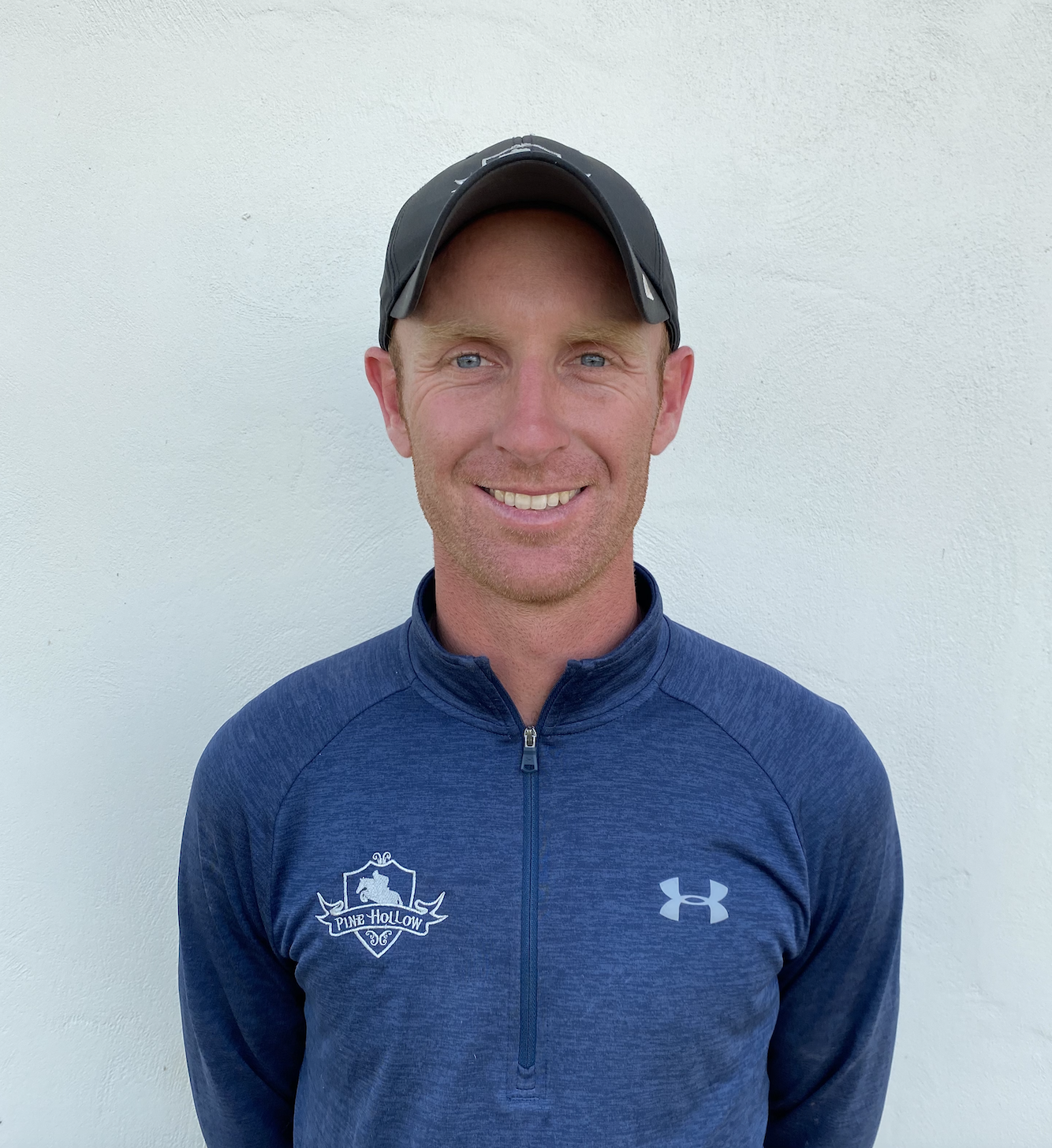 From Kilkenny, Ireland, David started riding at 12 years old. After a time spent in the Junior/ Young Rider ranks, David joined the prestigious Irish Army Equitation School. In 2008, on completion of officer training, David began his riding career in 2010. He spent several years competing with success on the national/ international circuit. David placed in many Grand Prixs and won the prestigious Cavan Indoor Derby in 2014. In 2016, David made his senior nations cup debut in Rabat Morocco, representing the Irish team which finished 6th. In 2017, David left the A.E.S. to pursue his career outside of the Army and went to work with top American rider Lauren Hough. David traveled to major shows in Europe and America. In 2018, David moved to ride with Richie Moloney of Equanimity. At Equanimity, David competed several horses at shows across the country. David spent large portions of 2018- 2019 jumping international shows in Europe with results in the Grand Prixs of Chazey Sur Fin, Jardy and Arezzo. In 2020, David joined the Pine Hollow team. At Pine Hollow, David focuses strongly on our sales program. David is a major asset to our team and can assist in finding the perfect horse for any level.
Lynne Clibburn
Riding Academy Director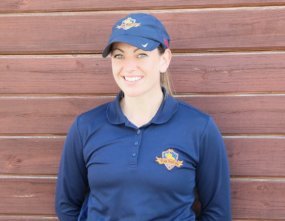 Pine Hollow Farms is pleased to announce the addition of Lynne Clibburn as their new Riding Academy Director. Ms. Clibburn has been internationally recognized as being in the top of the field in both jumping and hunter disciplines. She is also a past Nations Cup Team member and individual member for Great Britain and a Grand Prix Champion rider, among many other accolades. She will be leading a team of highly accomplished trainers at the 25 acre Parkland farm located in Broward County, Florida. "I am privileged and excited to be joining such a top establishment. My main goal is to bring a highly professional, but fun training system to the farm. I am dedicated to helping our present and future clients achieve their goals, dreams and to be successful within any aspect of the equestrian sport. I am eager to share my knowledge and experience with the Pine Hollow Team, and I look forward to this exciting new venture," says Clibburn".
Elaine Horan
Barn Manager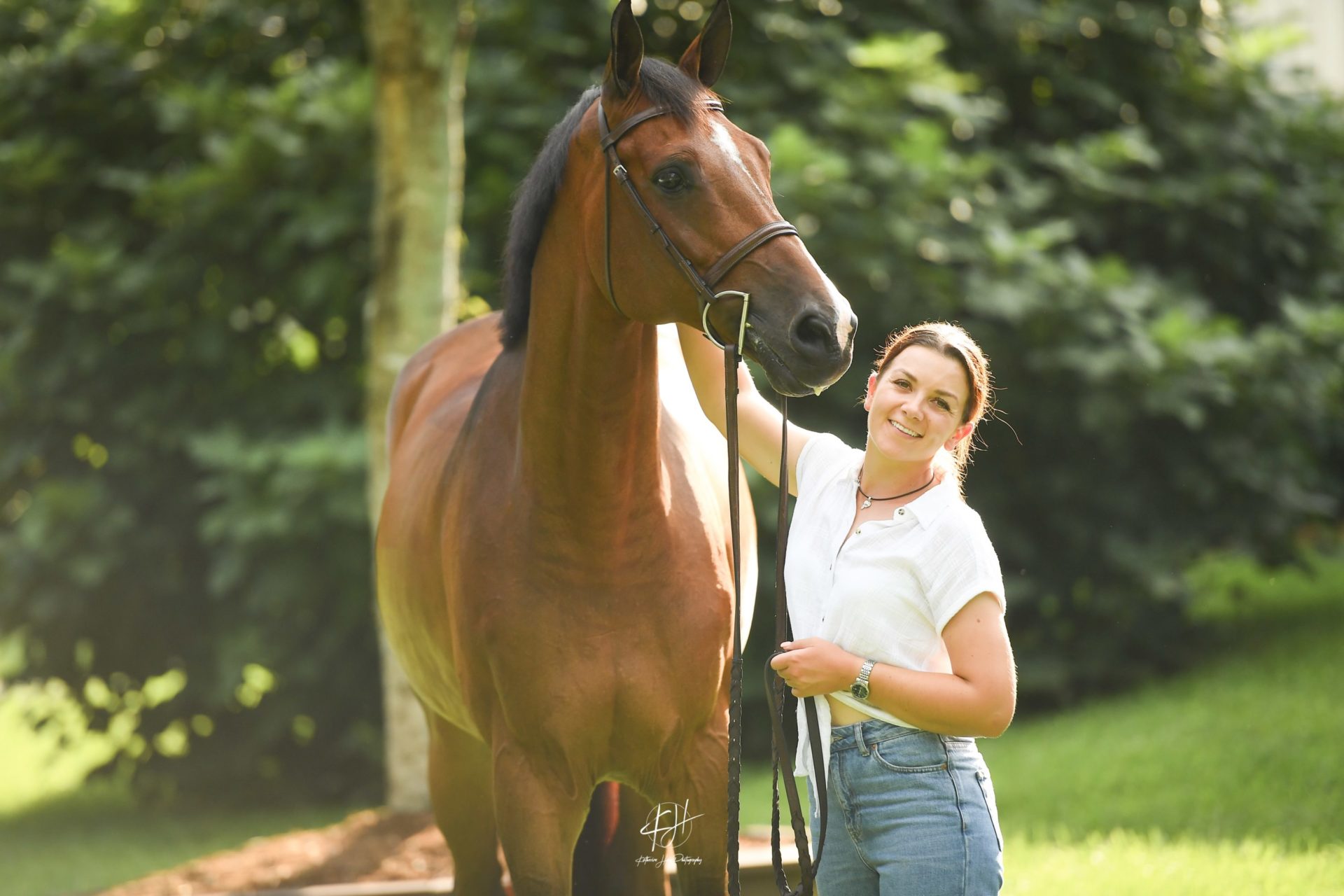 Elaine grew up in a equestrian family in the west of Ireland & moved to the US at the age of 21. Prior to moving she obtained a bachelors degree in Science while completing her BHS teaching exams. She taught horse riding in Ireland for 2 years while successfully competing her horses in shows around the country, including the Dublin Horse Show and Balmoral International Horse Show. In 2015 Elaine won her schools inter varsities competition for show jumping. This is a national competition between all the universities in Ireland where she took first place out of over 200 competitors. Elaine is an experienced 5* groom and has a lot of experience working in show barns. Aside from being barn manager at Pine Hollow, Elaine also looks after David Blake's top Grand Prix horse Keoki. "He's the best horse I have had the privilege of looking after and Im excited for what the future has in store. I am delighted to be part of such a great team".
Ben Phillips
Riding Academy Manager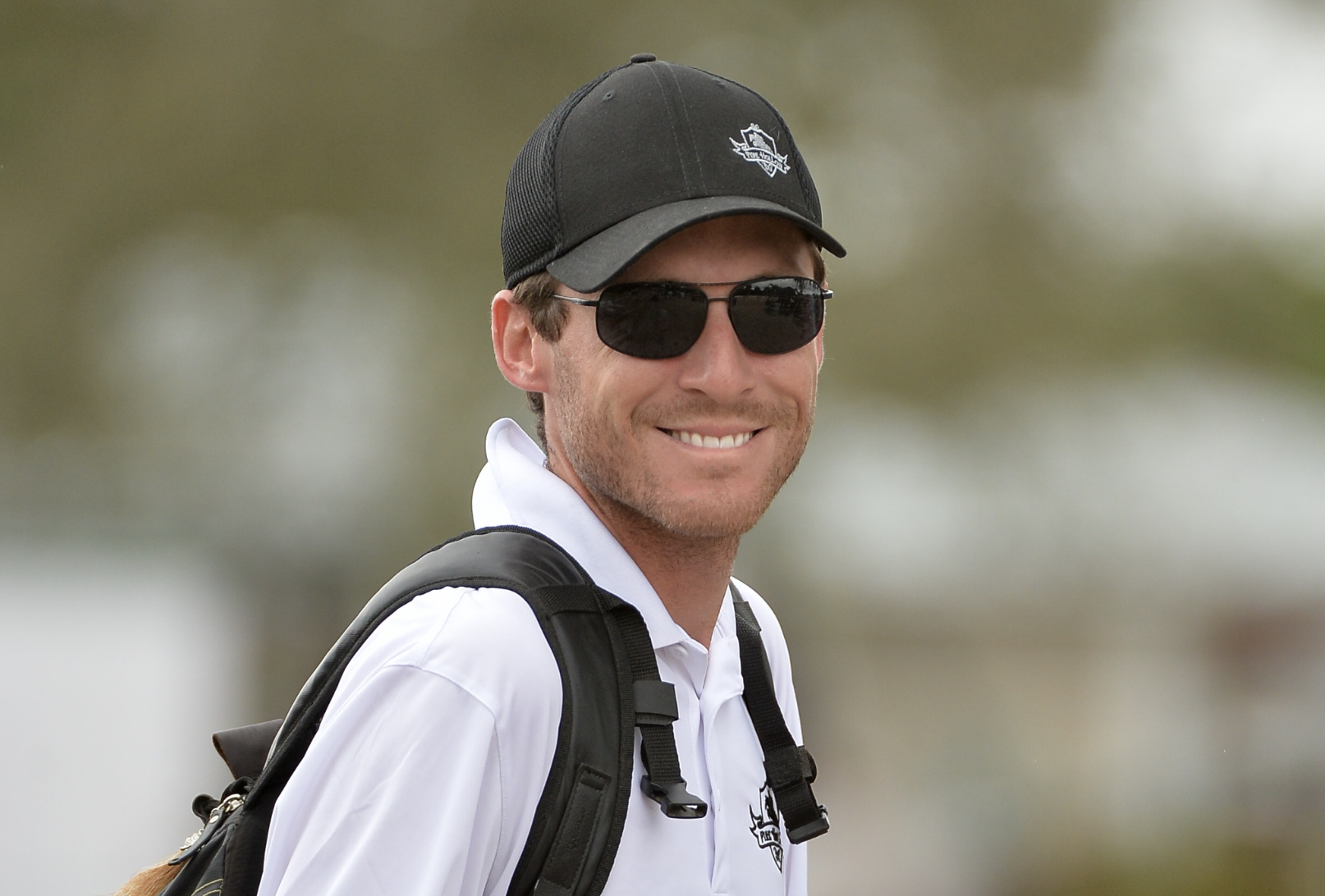 Ben Phillips started his riding career at a young age back home in Bay City, Michigan. Growing up, Ben competed hunters and jumpers successfully throughout the Midwest before moving to Wellington to start training and competing at the top level. Once he gained professional status, he has shown several horses to top jumper placings up to 1.40m as well as top ribbons in International Hunter Derbies, qualifying him for Derby Finals. In addition to his talent and love for riding, he has an extensive resume training students to numerous wins around the country. He trained riders to the top spots in both the Child and Adult jumper divisions at USHJA Zone Jumper Championships, Champion at the Devon Horse Show, Reserve Champion Adult Jumpers at the Washington International Horse Show, as well as countless weekly and circuit tri colors at WEF. Ben is elated to be a part of such a great team at Pine Hollow and is excited for his future helping the clients reach their goals.
Caitlin Houlihan
Riding Academy Trainer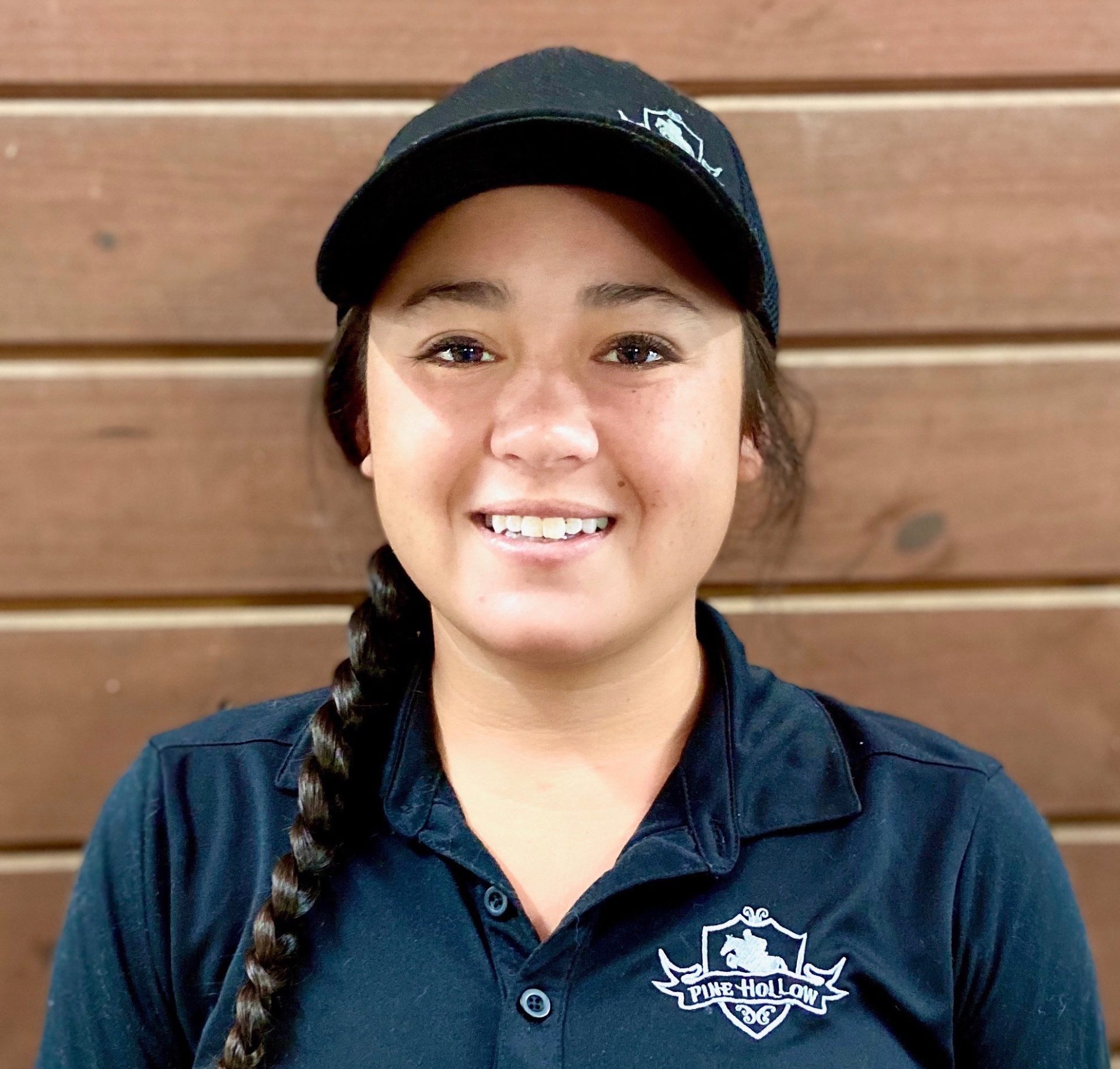 Caitlin Houlihan's passion for horses began at the age of 6 in Colorado. As a junior, she was fortunate to compete on all types of horses in the jumper and equitation divisions earning numerous weekly and circuit championships throughout the west coast. Highlights on her personal mounts include top international jumper wins at Spruce Meadows, Del Mar International and Thunderbird Show Park. After an illustrious junior riding career Caitlin relocated to Wellington, Florida to be surrounded by and learn from the best. Since earning her professional status, her experiences include everything from FEI grooming and traveling with horses over seas to managing and training at major show barns. She has helped coach students to wins and circuit championships at the likes of WEF, Tryon, Indoor Finals, Zone Finals and The Devon Horse Show. Along with the success of her students, Caitlin also has been able to cultivate her career in the saddle expanding into the hunter divisions as well as the jumpers. Caitlin is thrilled to be a part of the Pine Hollow team and looks forward to sharing her passion through much continued success of future clients!
Carly Dvorkin
Chief Marketing Officer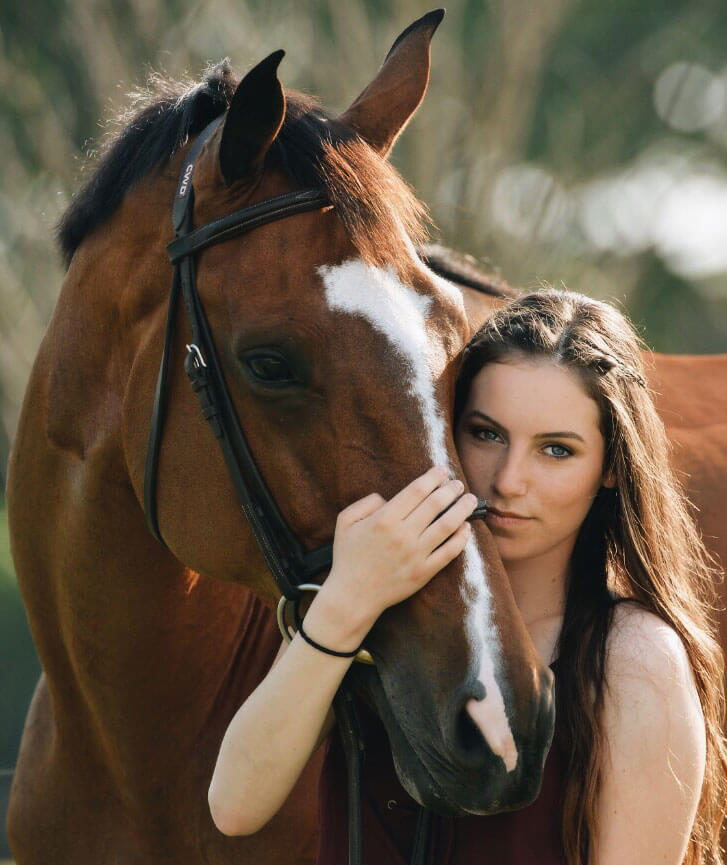 Amateur rider Carly Dvorkin is an up-and-coming rider who has had tremendous success in the Junior Jumper divisions. Under the guidance of her trainer David Blake, Carly has won on numerous Pine Hollow Farm horses including Carlotta 168, Catch Me Z, and Zelaleen. She has placed in the top three at prestigious shows including the Winter Equestrian Festival, Tryon International Horse Show, Kentucky Summer Classic, Great Lakes Equestrian Festival, American Gold Cup, and the Rolex Central Park Horse Show. With the help of the Pine Hollow team, Carly finished with a Gold medal, representing the USA in the 2019 Maccabi Games in Budapest, Hungary. Carly actively supports charitable fundraising through her riding, having raised over $500,000 for organizations such as Communities & Schools, Dandelion Eatery, Quantum House, and Aid to Victims of Domestic Abuse. Carly is a proud ambassador for CWD Saddles and Connolly's Red Mills.